Aquitania Collectables website designed, built & maintained by Lucent Dynamics
The Website
The Plan
Aquitania Collectables has been a loyal client with us for many years. A simple collectables website was setup in 2009 and grew over time into a large scale website with many pages on toy makes and even sales pages which gave Aquitania the option to buy and sell via their website.
Aquitania needed to grow even more so we went to work on rebuilding the site into a responsive design.
Responsive Design
Add additional toy pages
Add additional pages
Promotional Video
Social Media Management
Video Promo
This simple but effective video showcased Aquitania's major points of interest in a slideshow type video. With royalty free music and slick effects the final outcome was just astonishing.
Grant Woolley

Have known Daniel for many years when he approached me and asked could he create a a Web Site for all the Collectables that I had been selling over the years. He came up with Aquitania Collectables. Great Web Site. Recommend Designer. And Also a Dear Friend of Mine.
Business Cards
Full Colour Laminated Double Sided Business Cards on 400 gsm board.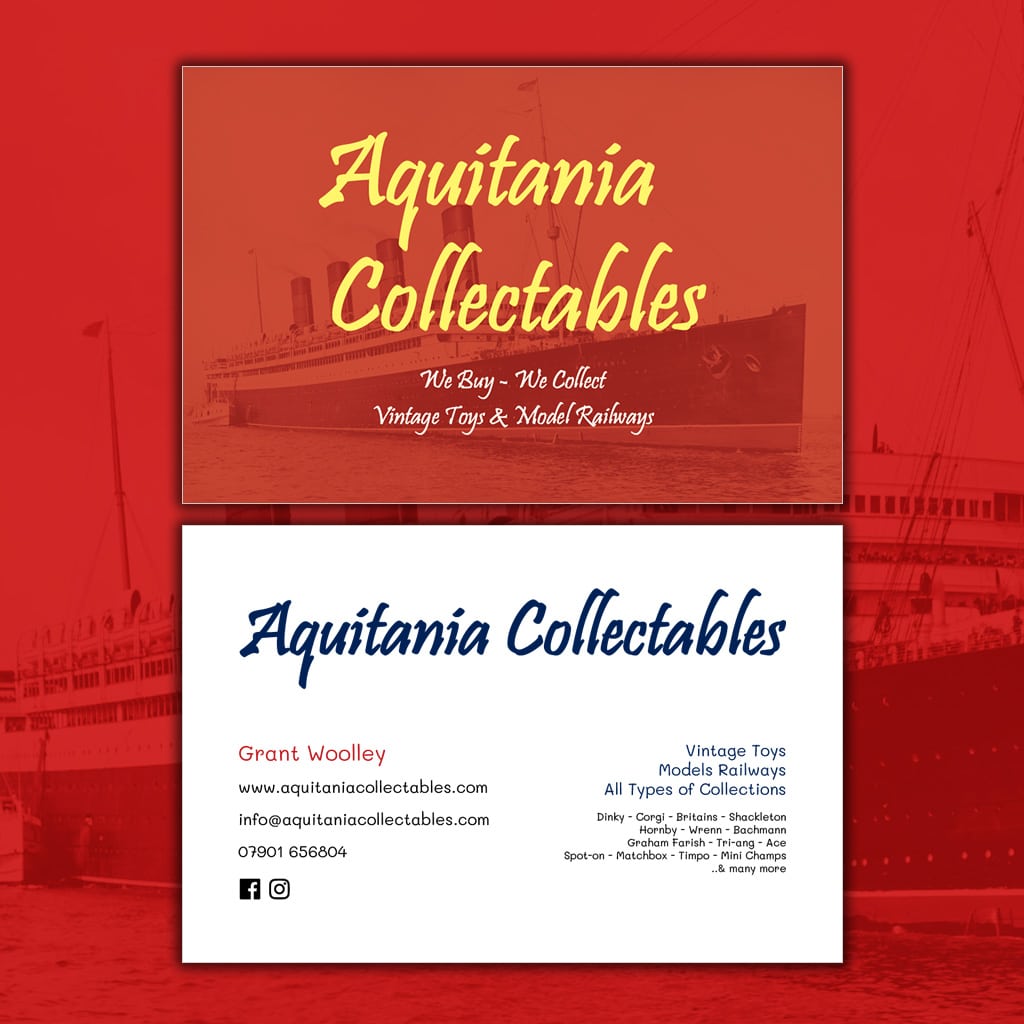 Social Media Management
Aquitania Collectables set us the task of creating and managing their Instagram and Facebook accounts.
Uploading various collectables on a daily basis including posts on their important info like events attended, urgent needs etc.
We also explored and engaged with various collectors facebook groups to reach a wider audience.
We created the accounts from scratch, entered all relevant business details, created stories, filled in all missing information. Created custom profile and cover photo images to fit to the social platforms correct specifications.
We now manage the analytics tracking what posts work and how to improve engagement with the accounts followers.