Service
Website Consultancy Bournemouth Poole Christchurch by Lucent Dynamics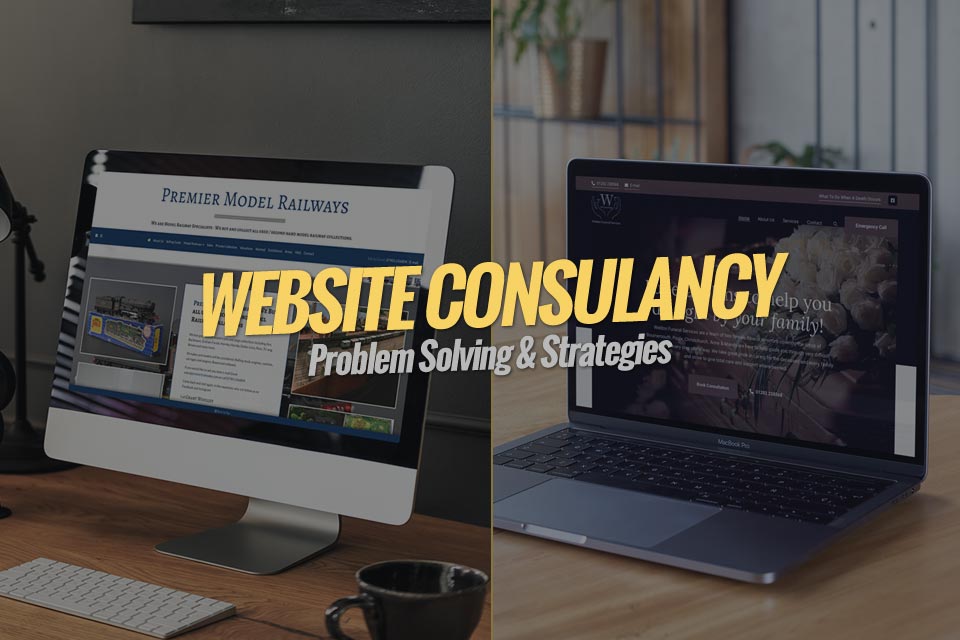 PROFESSIONAL HELPFUL CONSULTANTS
We offer actionable and helpful advice, plus implement strategies to websites and business online profiles
There are certain aspects to a website design that when giving the right attention will improve your website resulting in benefits like better conversion rates and higher rankings on search engines.
Many of these overlooked areas can hold your website back away from its true potential. It is vitally important to look after your website should you wish to reach your targets.
We implement the correct processes to improve your website ranking and business profile. For example this can be you appearing in new search terms on google simply from improving your website text content or ensuring you have analytics installed to track website visitors.
We offer choices and options to suit all types of budgets. We take action and tell you what you need to hear.
Consultancy work involves taking your business and website and seeing it through the eyes of a search engine and from your visitors stand point.
ANALYSING AREAS OF IMPROVEMENT
Work involved features an in depth analysis of your current situation and highlighting weak links and areas requiring improvement or work.
We specialise in checking key practices are put into place, delving through your website code, running performance tests, analysing statistics and comparing competition.
We can help with your website, social media, designs, image manipulation, distorted images, low resolution images and many other online business related queries.
Web address in hand we can check the code on the back end of the website.
Website Analysis
Are there correct meta tags on the page?
Does the website have google analytics installed?
Are img tags correctly used?
Is there unnecessary code?
Is there too much code?
Does the company have a google places listing?
Is the design old fashioned?
Is the website responsive?
Are the meta tags correctly optimised?
Is there a call to action visible?
Does the site have social media accounts?
Visible contact details?
Website Issues
Can't Update
Spelling Errors
Broken Links
Copyright year - out of date
Dates - out of date
Old News Items
Elements on website you want to hide
404 pages
Canonicalization
Duplicate content
Image Issues
Low resolution images
Image too large
Distorted images
Missing / broken images
Image takes too long to load
Website Inconsistencies
Website too small on mobile
Website too small on tablet
Website scrolls off screen
Missing content on website
Big space with nothing in on website
SEO
I cannot find my website on google
No google business listing
No bing business listing
I cannot find my website on bing
Lack of keywords
Little descriptive text
No link strategy
Wordpress
Wordpress website under maintenance
Wordpress website serious error
Wordpress website loading slow
Can't login to WordPress
Can't update WordPress to latest version
Can't update WordPress plugin
Contact Us