Service
Website Development Bournemouth Poole Christchurch by Lucent Dynamics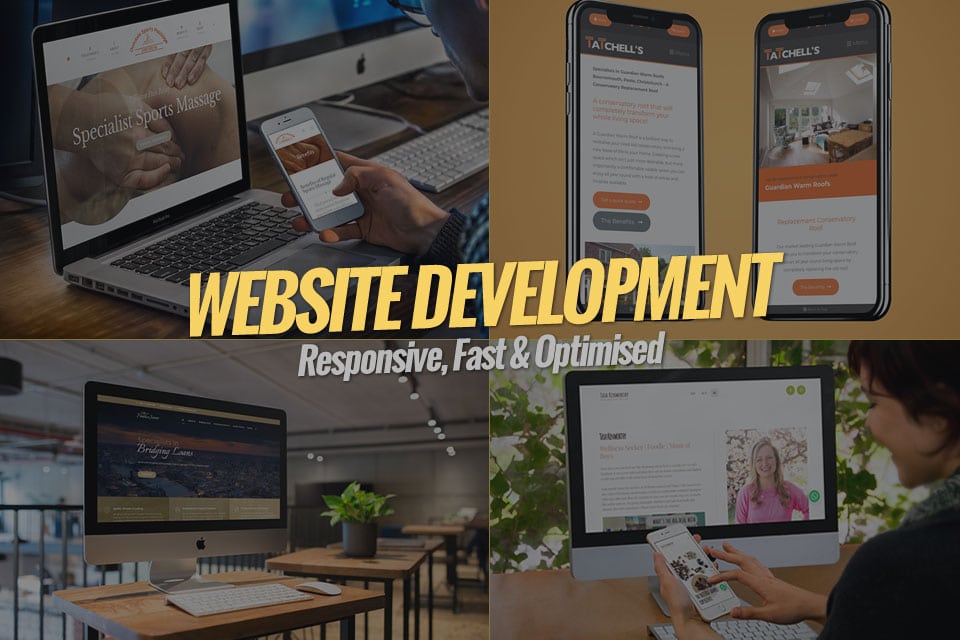 MODERN WEB DEVELOPMENT
Websites developed by Lucent Dynamics are built professionally and we pay attention to detail on all aspects of the build.
We create and build websites that maximise your company's potential. It is important to build a website correctly from efficient coding, applying correct SEO practices and working bug free code.
We have been building websites for over 15 years of which many to this day are still online.
We work with you every step of the way, listening to your needs and feedback. Offering a helpful service is one of our ethos and we hope we can earn your trust. We are confident your website will succeed for you.
WEBSITE REVAMPS
We are experienced in revamping websites, bringing them up to date with current trends, improving the design and code.
A large number of website revamps come from old designs where the website is not responsive.
Clients approach us as they evolve their business or rebrand. Revamping is a process we take as seriously as building a fresh new website. Ensuring the changeover from old to new is smooth and falls in line with search engine requirements.
One such client has revamped their website multiple times. Originally enquiring as a general builder we built a simple static website. A few years passed and a new responsive website was built as the client changed focus to a large building projects. Again a few years later the client again needed a change in their business and provided Warm Roofs and Modular Extensions.
Every step of the way here we adapted the website and improved the coding to match current modern standards.
RESPONSIVE WEB DESIGN
Responsive websites are built to adapt to all types of screen sizes. You may have heard a website is mobile ready. This means the website is arranged in a neat organised way for simple mobile phone browsing without the need to zoom in and move content around.
We build websites to view on all devices in an attractive but well organised way. It is vital to make the important information of yours available to your visitors and we make sure of that through testing.
SEARCH ENGINE OPTIMISATION
Building a website and SEO go hand in hand. Websites developed by Lucent Dynamics follow the principals that search engines favour.
Rest assured the web build of your project will factor in SEO Strategies.
Check out our Search Engine Optimisation service for a detailed overview of how we implement SEO into our website projects.
Contact Us