Service
Printing Services by Lucent Dynamics Bournemouth Poole Christchurch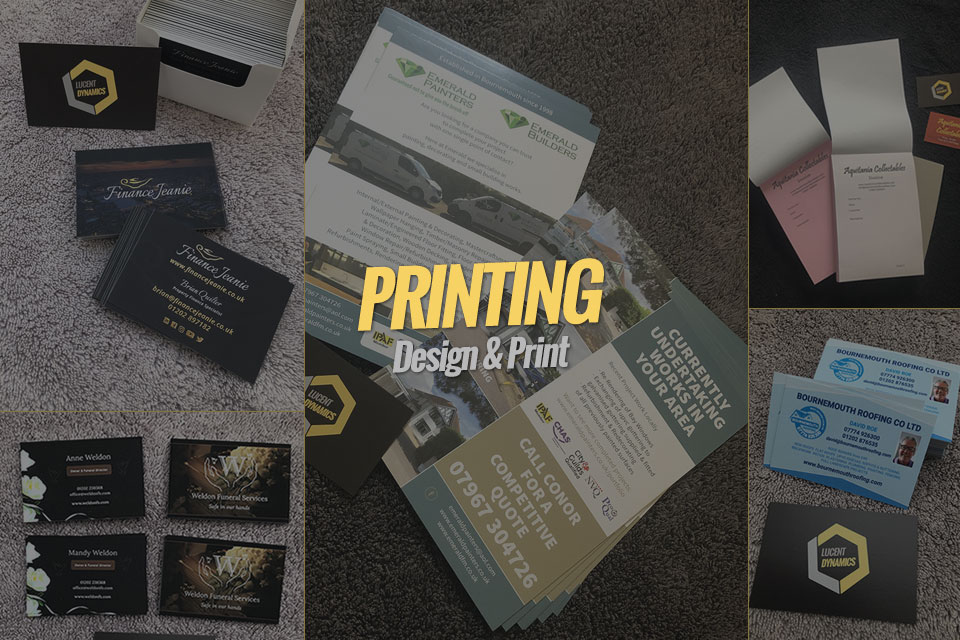 PROFESSIONAL PRINTING SERVICE
We have designed and printed hundreds of promotional items for many years.
We have successfully supported many clients with business cards, flyers, adverts, postcards, invoice pads, banners and more.
Simply get in touch with your requirements and we would be happy to give you a free quote/advice.
ALL ASPECTS COVERED
Design, Amendments, Proof Reading, Print Management, Print Ordering
Single colour to full colour, single or double sided, lamination, scodix, foil printing, provide thicker paper options.
PRINT READY ARTWORK
Creating print ready documents is a specialty of ours. This is where your artwork is setup in a format that is ready to send to print.
Don't worry we are fully aware of CMYK/RGB, dpi, gsm, lamination, PDF/X?
OUR EXPERIENCE
Business Cards
Flyers
Postcards
Adverts
Leaflets
Invoice Pads
Compliment Slips
Headed Paper
Contact Us for Quote