Service
Social Media Management Bournemouth Poole Christchurch by Lucent Dynamics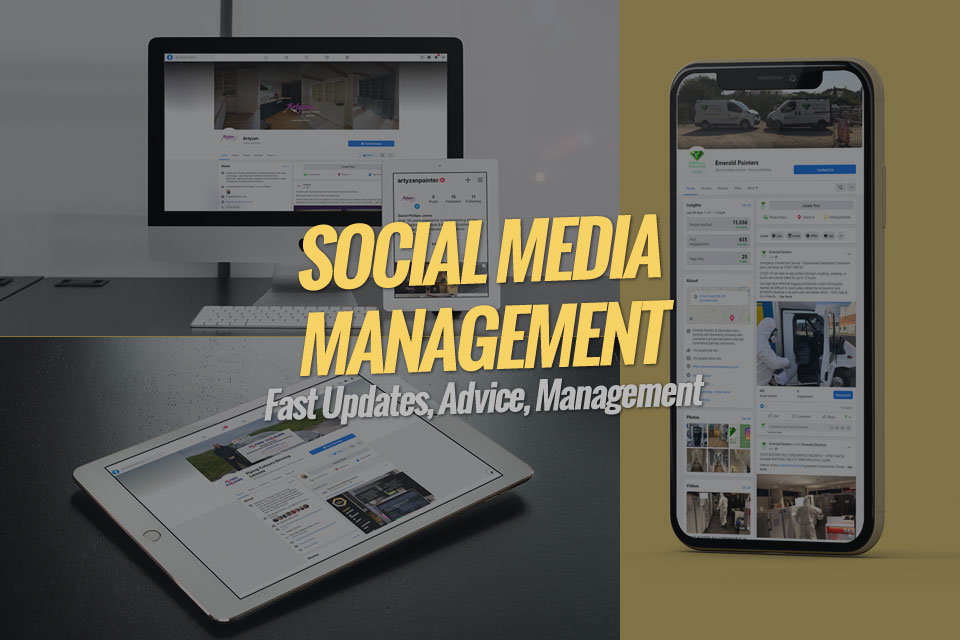 SOCIAL MEDIA FOR BUSINESS IS IMPORTANT
It is important in this day and age to have not just a website but online social media profiles like instagram, facebook and twitter. Social Media is a clever and cheap form of advertising. A quick and easy way of letting your followers know all the things you have to say or offer.
Social Media gives you the option of keeping your portfolio up to date, send out a latest offer, gather review on your business and promote brand awareness.
There are many ways in which you can interactive with your followers even when they may not need to use your service.
WE KEEP SOCIAL MEDIA PROFILES UP TO DATE FOR YOU
Managing and keeping your online social profile up to date is our main goal.
We create posts that show off your latest project work. We post in local advertising groups to reach out for new leads. We create instant eye catching posts that get to the point quick. We can create custom images that match a service you are trying to promote.
Our Services
Profile Setups
Profile Optimisation
Facebook Imagery
Facebook Posts
Twitter Imagery
Twitter Posts
Instagram Imagery
Instagram Posts
WE CURRENTLY MANAGE
Aquitania Collectables - Facebook
Bournemouth Roofing - Facebook
Richmond Park Bowls Club - Facebook
Artyzan - Instagram
Emerald Painters - Instagram
Premier Model Railways - Instagram
HOW CAN WE HELP YOU
Engage with your audience today, expand your online presence and prove to your customers that you are the go to business in your field.
Contact Us